If you're like most people, taking steps to improve your heart health and promote healthy aging is important to you. That's why Americans will spend an estimated $2.5 billion this year on dietary supplements that support cardiovascular health, like Ubiquinol (pronounced "you-bik-win-all"). But what is Ubiquinol CoQ10, and why does it matter?
What is Ubiquinol?
A lamp is powered by electricity. A car is powered by gas.  Your heart and other organs are powered by cellular energy. Ubiquinol is the active form of CoQ10 and plays a key role in producing the cellular energy your organs need to keep functioning - for example, cellular energy is what makes your heart pump.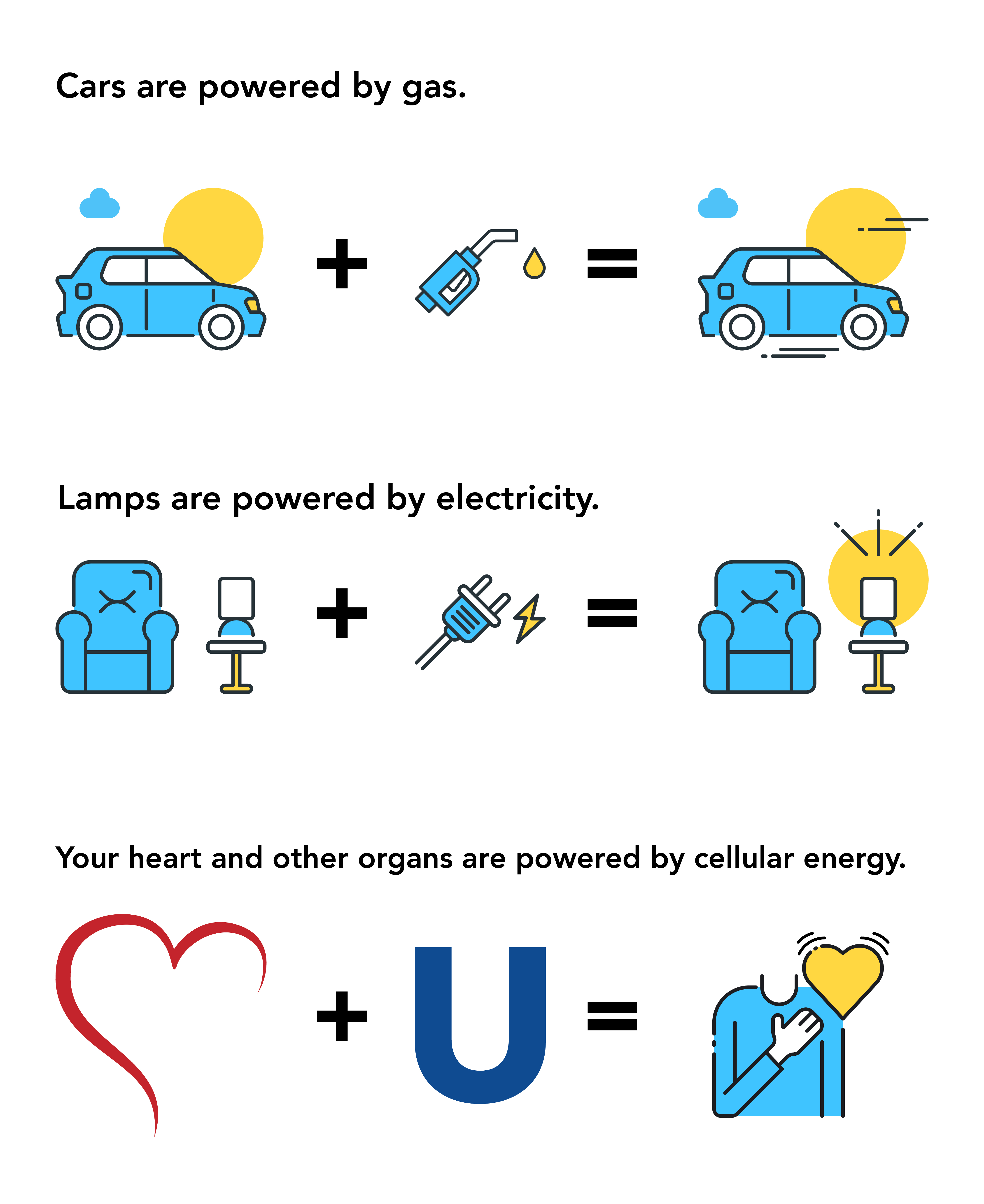 Types of CoQ10
CoQ10, or Coenzyme Q10, is one of America's most recognized supplements.  Although millions of us buy the supplement to support heart health, most people don't know there are two forms of this nutrient: Ubiquinone and Ubiquinol.  Each exist naturally in the body, but function differently.
Conventional CoQ10

(Ubiquinone - the oxidized form)

Ubiquinol

(sometimes called advanced or active CoQ10)

The oxidized form of CoQ10.
Our bodies must convert Ubiquinone into Ubiquinol CoQ10 before it can be used to create cellular energy.
The ability to convert Ubiquinone into Ubiquinol decreases as we age.1 2 Unconverted, conventional CoQ10 can't contribute to cellular energy production, and provides limited value for people over the age of 40.

The preferred supplement form of CoQ10 because it's better absorbed by the body than conventional CoQ10.
Only known fat-soluble antioxidant made naturally in the body.
Predominant form of CoQ10 in a healthy young adult.3 4 5
Up to 70% more bioavailable than conventional CoQ10.