Millions of patients take Coenzyme Q10 (CoQ10)1,2, but there may be a better alternative
Use of CoQ10 is growing: approximately 574,000 more adults used CoQ10 in 2012 than in 2007

1

 

In 2012, 

over 3 million

 US adults reported using CoQ10 in the past 30 days

2

 

CoQ10 is in the top 5 most commonly used dietary supplements

1

 
Ubiquinol is better absorbed and more bioavailable than conventional CoQ103-5
Ubiquinol has been shown to be 2 to 4 times better absorbed than CoQ10 

in older healthy adults and in cardiac patients3-6
 
The process of converting CoQ10 to active Ubiquinol becomes less efficient as a person ages 
Both forms of CoQ10—CoQ10 (ubi

q

uinone) and Ubiquinol—naturally exist in the blood

 

The body must convert oxidized CoQ10 (ubiquinone) into active Ubiquinol before it can play a role in providing cellular energy and act as an antioxidant

7-9

 

However, a patient's ability to convert oxidized CoQ10 to active Ubiquinol becomes less efficient as a person ages

10,11

To read more about how Ubiquinol supports cellular energy production and acts as an antioxidant, 

click here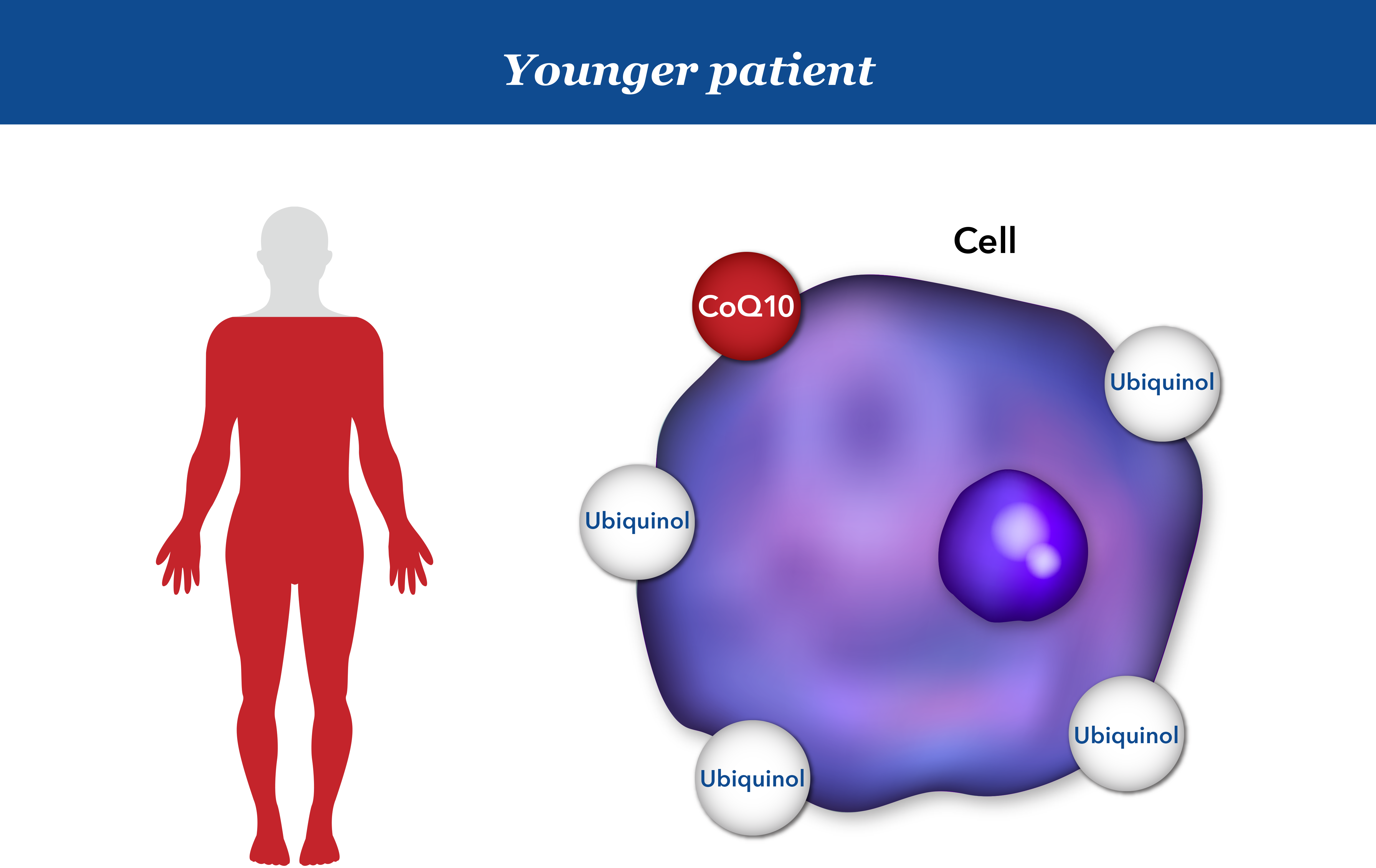 More than 90% of CoQ10 in the blood of a healthy individual is in the form of Ubiquinol12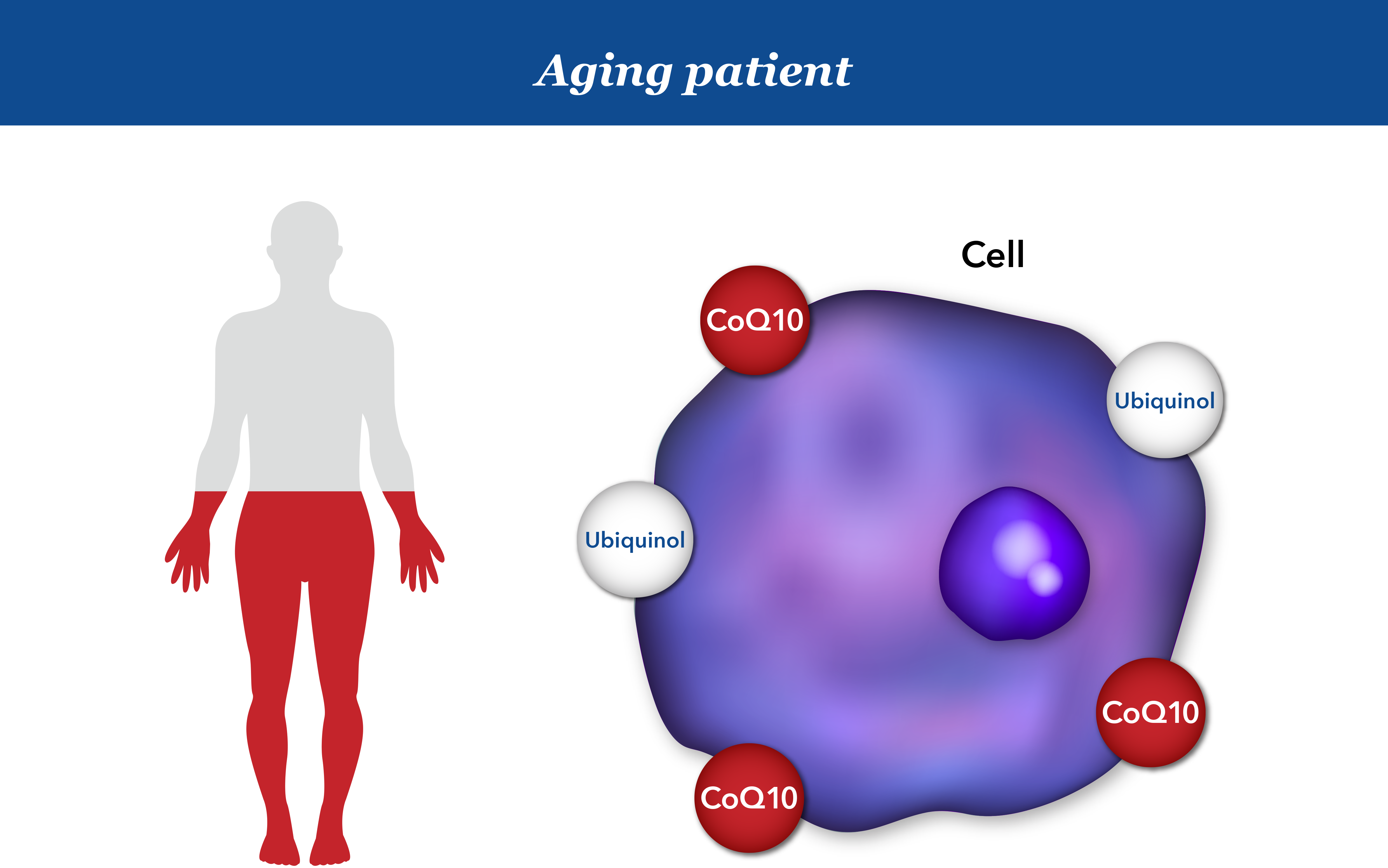 But the ability to turn oxidized CoQ10 into Ubiquinol becomes compromised and less efficient as patients get older or when they have certain health conditions10,11
The level of CoQ10 is still at its peak in most organs (heart, liver, kidney) at age 20. However, these levels start to decline with age. By age 40, CoQ10 levels in some organs have decreased as much as 50%. 
For your patients already taking CoQ10, consider recommending Ubiquinol, which is more bioavailable and better absorbed3-5
References
National Center for Complementary and Integrative Health, US Department of Health and Human Services (NIH). Use of complementary health approaches in the U.S. https://nccih.nih.gov/research/statistics/NHIS/2012/natural-products/coq10. Last modified September 24, 2017. Accessed December 11, 2018.
Clarke TC, Black LI, Stussman BJ, et al. Trends in the use of complementary health approaches among adults: United States, 2001-2012. National Health Statistics Reports; no 79. Hyattsville, MD: National Center for Health Statistics; February 2015.
Langsjoen PH, Langsjoen AM. Comparison study of plasma coenzyme Q10 levels in healthy subjects supplemented with ubiquinol versus ubiquinone. Clin Pharmacol Drug Dev. 2014;3(1):13-17.
Miles MV, Horn P, Miles L, et al. Bioequivalence of coenzyme Q10 from over-the-counter supplements. Nutr Res. 2002;22:919-929.
Evans M, Baisely J, Barss S, Guthrie N. A randomized, double-blind trial on the bioavailability of two CoQ10 formulations. J Funct Foods. 2009;1:65-73.
Langsjoen PH, Langsjoen AM. Supplemental ubiquinol in patients with advanced congestive heart failure. Biofactors. 2008;32(1-4):119-28.
Becker WM, Deamer DW. The World of the Cell, 2nd ed. Redwood City, CA: Benjamin-Cummings Publishing Company, Inc; 1991.
Tomasetti M, Alleva R, Collins AR. In vivo supplementation with coenzyme Q10 enhances the recovery of human lymphocytes from oxidative DNA damage. FASEB J. 2001;15(8):1425-1427.
Mohr D, Bowry VW, Stocker R. Dietary supplementation with coenzyme Q10 results in increased levels of ubiquinol-10 within circulating lipoproteins and increased resistance of human low-density lipoprotein to the initiation of lipid peroxidation. Biochim Biophys Acta. 1992;1126(3):247-254.
Niklowitz P, Onur S, Fischer A, et al. Coenzyme Q10 serum concentration and redox status in European adults: influence of age, sex, and lipoprotein concentration. J Clin Biochem Nutr. 2016;58(3):240-245.
Wada H, Goto H, Hagiwara S-I, Yamamoto Y. Redox status of coenzyme Q10 is associated with chronological age. JAGS. 2007;55(7):1141-1142.
Tang PH, Miles MV, DeGrauw A, et al. HPLC analysis of reduced and oxidized coenzyme Q10 in human plasma. Clin Chem. 2001;47(2):256-265.
Kalen A, Appelkvist E-L, Daliner G. Age-related changes in the lipid compositions of rat and human tissues. Lipids. 1989;24(7):579-584.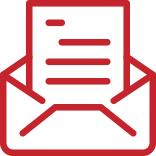 Be a heart health INSIDER.
Sign up to receive news, updates and special offers on heart health and Ubiquinol.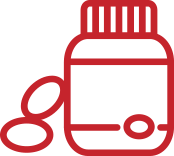 Request patient samples of Ubiquinol.
Getting samples is easy—just fill out our online form.