Remembering all your doctor's appointments, family duties, and activities with friends can be challenging without the right tools. To help you make the upcoming year your best year yet, we've developed a weekly planner with room to write down your plans for each day, your weekly to-do list, track your habits and goals, and write notes and reminders for anything else that arises.
Having a weekly planner can make you more productive, relieve your stress, and assist with time management. So what are you waiting for? Download our free weekly planner and start planning your best year yet.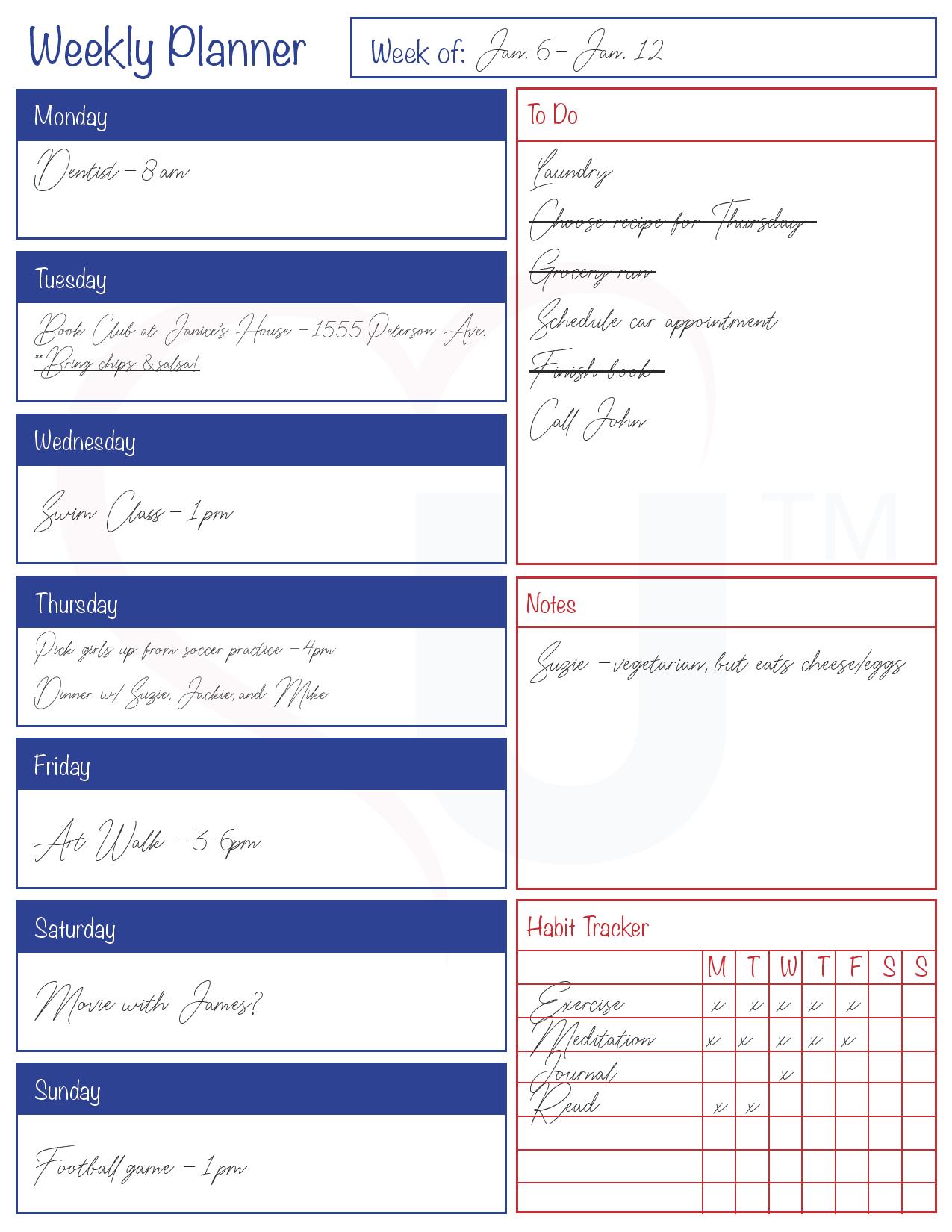 Sign up here for your free planner!
This article is for general educational purposes only and is not intended to be used as or substituted for medical advice.  Always seek the advice of your physician or qualified health care provider with any questions about your health or a medical condition.  Never disregard or delay seeking medical advice because of something you have read on the internet.