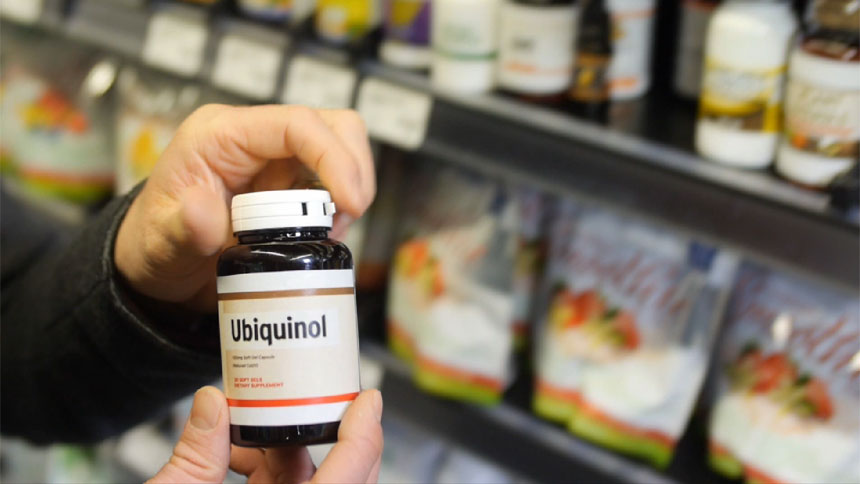 Bryce Wylde is a leading alternative health expert, author of the national best seller, The Antioxidant Prescription: How to Use the Power of Antioxidants to Prevent Disease and Stay Healthy for Life and a member of The Dr. Oz Show Medical Advisory Board. Bryce's mission is to "debunk the junk" in a natural health world that is often surrounded by misleading science. Earlier this year, he started a video series called The Supplement Score Card in which he gives his expert advice on supplements that prompt a lot of questions like Vitamin D and melatonin. Recently, he graded ubiquinol an "A". Watch the video to see why. The Dr. Oz show has mentioned Ubiquinol a few times before here and here.
[]
Video Transcript
Hello I'm Bryce Wylde and today I have a secret to protect you from the number one killer of women. That deadly killer is heart disease, and you can promote cardiac health with this supplement. It's called Ubiquinol, and it comes from the fact that it's ubiquitous (found throughout your body).
The active form of coenzyme Q10, Ubiquinol is a very powerful antioxidant. So if your doctor has you on a prescription medication to lower your cholesterol, chances are you also need Ubiquinol. How does it work? Well, Ubiquinol converts food into energy to power the muscle of your heart. It also helps to slow down the aging process. Improves energy, reduces blood pressure, and decreases your chances of developing heart failure.
Make sure your bottle says 'Ubiquinol' and not just any form of CoQ10. Try 100 mg soft gel capsules, and start out by taking 300 mg each day for the first 3 weeks. Once you hit your optimal Ubiquinol levels, you can switch down to 100 mg and take that every day.
Around the age of 30, levels of Ubiquinol drop in the human body. And supplementation is shown to help increase it, which is why in my opinion, Ubiquinol gets the grade of A.
Images & Transcript: © 2014 HARPO, INC
Bryce mentions in the video to make sure the bottle says "Ubiquinol" otherwise you may be purchasing less absorbable form of CoQ10. Learn more about how to avoid Ubiquinol label confusion or try our store locator and find a retailer that carries high quality Ubiquinol products near you.
Articles You Might Also Like